Welcome! Our store in Diep River is open from 9.15 am till 5.00 pm every weekday and 9.15 am till 1.15 pm on Saturdays.
We can't wait to see you! We appreciate your visit and support, as always.
Stay safe!
The Nine Lives Product Range
---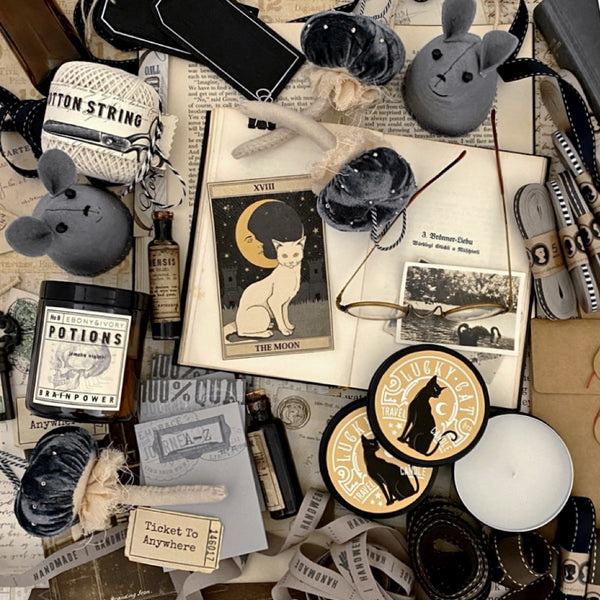 When good luck stalks you...
Would you like to improve your luck and bolster your fortunes? Be sure to cross the path of a lucky black cat at every opportunity!
Spring is here, and moonlit nights under starry skies are beckoning, but BEWARE.... Spooky Season is almost upon us! We curated a delightful moody collection of cats, rats, mushrooms, candles, pumpkins and potions to help you get your lucky on!
Stay lucky, get your specimens while stocks last!
In the middle of the night...
Black Coffee, a Midnight blue and a sliver of skinny grey Rye. Tap into the moody vibes of these ribbons for your next project or event for a touch of dark romance.
We design and manufacture all our cotton and petersham ribbons locally, they are sold in 5m bundles or 50m rolls, subject to availability.
Midnight